Calling out Australia at the United Nations
MALS Endorses Joint NGO Submission to Australia's 3rd Universal Periodic Review
Concerned with narrowing space for civil engagement and protest across Australia, Melbourne Activist Legal Support (MALS) endorses in whole the joint non governmental organisation (NGO) submission to Australia's 3rd Universal Periodic Review that was released on Thursday 9th April.
The submission was endorsed by 200 organisations and is available online here.
In particular, MALS supports the submission's recommendations to:
Repeal laws in Queensland and New South Wales that criminalise peaceful protest;
Repeal metadata and encryption laws and severely restrict the use of facial recognition technology;
Establish of independent investigative bodies that meet international standards to investigate potential human rights abuses by police;
Implement of a comprehensive audit into policing law, policy and procedure to identify and eliminate discriminatory policing; and
Introduce a comprehensive, judicially enforceable national Charter of Human Rights and Freedoms to further enshrine protections into law.
MALS supports the submission's consideration of the "intersectionality of inequality and compounding nature of discrimination and disadvantage" in Australia not meeting its human rights obligations.
MALS also supports the submission's recognition that "Aboriginal and Torres Strait Islander Peoples are significantly over-represented across all low social indicators as a result of the continuing impact of colonisation, marginalisation and racism." MALS strongly urges national and state consideration of its role in perpetuating or redressing such over-representation.
The UPR is conducted by the United Nations Human Rights Council and cyclically addresses the human rights conditions in all United Nations member countries.
Coordinated by the Human Rights Law Centre, the Kingsford Legal Centre, and the Caxton Legal Centre, the submission draws attention to areas of concern in upholding Australia's human rights obligations. The submission was authored in consultation with 57 Australian NGOs and is to be submitted to the UN Human Rights Council for consideration early next year.
Although its focus is Australia-wide, the submission relates to concerns often voiced by MALS in Victoria.
Specifically, MALS continues to be concerned regarding the rise in coercive and excessive crowd control tactics, increased monitoring and surveillance, and use of force with less-than-lethal weapons employed by Victorian police to obstruct peaceful protest.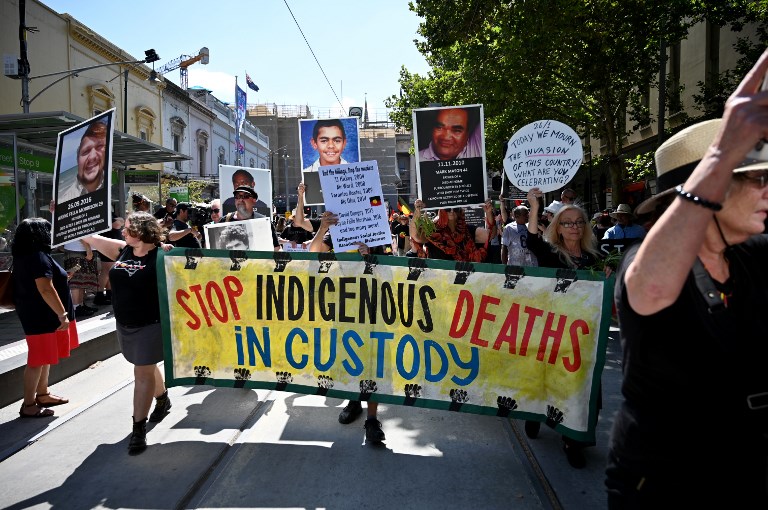 Peaceful protest is recognised as a human right under the Universal Declaration of Human Rights right to free expression (Article 19) and peaceful protest and assembly (Article 20).  Amongst other texts, the UPR process utilises the Universal Declaration of Human Rights as a yardstick for review.
The submission also shines an important light on the lack of improvement since Australia's last review in 2015. This is because, despite accepting recommendations to "prevent the excessive use of force by the police and investigate all complaints thoroughly," (Recommendation 199) and to "review the extent and scope of laws
governing secret surveillance and moderate the powers and discretion conferred on authorities in this regard," (Recommendation 226), these areas still arise as areas of concern in the joint NGO submission.
MALS welcomes the opportunity to raise these concerns and strongly urges concrete efforts be made by both the Commonwealth and Victorian governments to protect civic space and peaceful protest.
The full submission is available here (PDF).
By Jen Keene-McCann
Melbourne Activist Legal Support